BFS Co.
Control Valve Maker
BFS Incorporation is specialist in design & manufacturing for all kinds of control valves. And we are locating in Incheon, South Korea. Since we started our business in 1993 over 2 decades, BFS has been developing, manufacturing and supplying huge severe service control valves with a variety of industrial application, especially power plant, oil & gas field.
During recent past 5 years, BFS has been supplied many control valves in Iran market. We has supply record around 250 control valves in South Pars Phase 12(SP12) on 2013, 2014, and replacement control valves in some petrochemicals plants. Also Iranian famous power plant EPC contractor, Mapna Boiler, during last 2 years, we has been supplied over 100 control valves and recently awarded their new project, Sabalan CCPP with 120 control valves.
BFS has been registered in major Iranian client AVL like IOOC, NPC, PIDMCO, MAPNA, MOP. And worldwide clients, KNPC, KOC in Kuwait, PETRONAS in Malaysia, Burckhardt in Switzerland, Korean major EPC contractors too. BFS capability and quality had been demonstrated during SP12 project. Please refer to attached satisfaction letter issued from Petro Pars and POGC.
KeonSae Co.
High pressure Fitting Manufacturer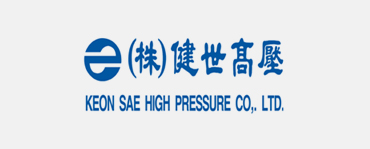 KeonSae High pressure Co., Ltd. Has been Growing as one of the best forged fitting manufacturer Since 1978 in South Korea.
The accumulated technology and eco-friendly business value in over 30 years are proved through getting international standards like; ISO 14001, ISO 9001, KEPIC-MN, BV…
KeonSae has executed many Korean and world-wide projects by supplying to valuable EPC companies. Besides KeonSae has been working with Iranian Costumers like Amir Kabir Petrochemical Co., Iran LNG & Kavian Olefin plant since 2007. Moreover KeonSae is one of the manufacturers among the approved vendors by Daelim Industrial Co., Ltd.
KeonSae, has the manufacturing ability for most of the ranges of high pressure forged fittings which are used in industrial piping system for Oil&Gas plants, Petrochemical Plants, Power and Desalinations Plants.